Things to do in New York in the Fall
The best things this fall in New York
·
The fall is a great time to visit New York! Why? The mild temperatures and the changing leaves let the city present itself in the most gorgeous fall foliage! During fall in NYC, the weather typically allows you to take advantage of both, indoor and outdoor activities. So if you are still looking for things to do in New York this fall, keep on reading!
Contents
IMPORTANT NOTICE: On October 21st, MoMA will finally reopen after extensive renovations!
The best things to do in New York in the fall
Though there are plenty of things to do in New York in every season, including fall, there are some New York fall activities that are very unique to this particular time of the year. Here are some of our favorite things to do this fall in New York.
1. Visit Governors Island before it closes
Though Governors Island is no longer a secret spot, it hasn't lost its charm and remains one of our favorite places in New York. Throughout the summer, visitors can enjoy breathtaking views of Manhattan from the island, ride bicycles, and participate in a large variety of events hosted here. As Governors Island will close at the end of October, this is your last chance to check it out before it closes until next May. A ferry ride to the island typically costs $3 but if you decide to come on a Saturday or Sunday before noon, it'll be free!
2. Take a fall foliage cruise to Bear Mountain
Taking a cruise to Bear Mountain allows you, without a doubt, to witness the most spectacular fall foliage in New York. You'll be cruising north on the Hudson River towards Bear Mountain State Park which you'll also get to explore. Along the way, you won't only get to see the Hudson River in all its glory but also pass many landscapes showing off their beautiful colors. For me, this is a must-do when visiting NYC during the fall! You should plan a whole day for this trip but I promise that it will be worth it!
3. Marvel at the new American Dream Mega-Mall
When the American Dream Mega-Mall finally opens on October 25th, it will officially be the largest mall in the area, featuring 55% entertainment and 45% retail. What you will find there? Anything you can think of! The indoor theme park hosts rollercoasters, water slides, snowboarding slopes, skating and hockey rinks, an aquarium and much more. In terms of shopping, you'll find anything from popular brands like H&M to high-end brands like Dolce and Gabbana. The American Dream Mall is located in East Rutherford, NJ, adjacent to the renowned Metlife Stadium.
5. Have fun at New York's ice skating rinks
The first ice skating rinks open in November preparing you for a smooth transition into the winter. Ice skating is fun regardless of the season, so we'd recommend taking advantage of it! Ice skating in New York is always one of the most fun things to do. It's a great fall activity, especially if you are traveling with children. Besides ice skating rinks, some Christmas markets will also be open starting in early November.
6. Take a walk through New York's most idyllic parks
Fall in NYC is the perfect time to wander through the many beautiful parks as the trees change colors. Some of our favorite parks to see the best fall foliage in New York City are Central Park, Prospect Park, and The High Line. For an even better experience, you can consider taking a helicopter ride over Manhattan. From up there, you'll have the most amazing views of Central Park's fall foliage. There are different helicopter routes, so be sure you choose one that includes Central Park. You can see a helicopter ride comparison here.
7. Explore the newly renovated MoMA
The Museum of Modern Art, one of New York's most famous and most visited museums, has closed for several months due to extensive renovations. Visitors this summer were not able to visit the renowned museum. If you travel to New York in the fall, however, you may be lucky to visit the newly refurbished museum. It will reopen in late October (10/21). New galleries and performance spaces will enhance the visitor experience. Tickets to the MoMA are included in most New York Attraction Passes!
8. Cheer on New York's football teams
One of the best things you can do in the fall in New York is to experience a football game. Football season starts in September and ends with the Super Bowl in February. During these months, you'll have many opportunities to see live NFL games of the New York Giants and the New York Jets in Metlife Stadium. Next to Broadway shows, sports events are simply a must-do during any New York trip. Football and Basketball are typically the most popular ones.
See Giants Schedule See Jets Schedule
---
New York fall events
In fall we celebrate Labor Day and Oktoberfest and look forward to great NYC fall events like Halloween and the New York Fashion Week. Most significantly, however, ceremonies are held across the whole country to remember the victims of 9/11. Later in November, it's time for the famous Thanksgiving Parade! Here are some major events that are happening in New York this fall that you should be aware of during your time in NYC.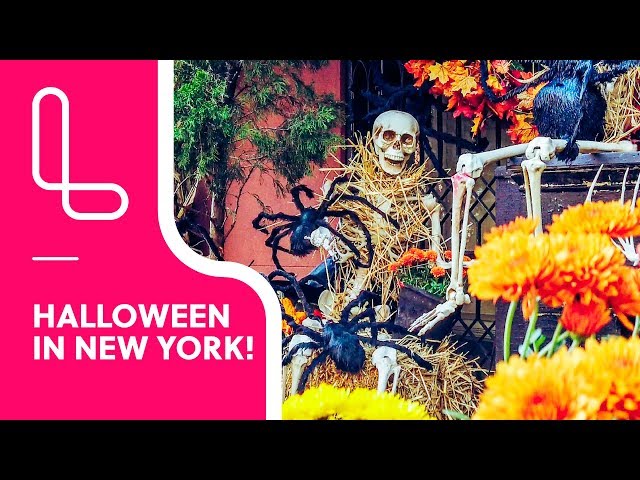 NYC shows & concerts in the fall
Broadway & Off-Broadway shows
The two events that get you the largest savings on shows are Broadway Week and Off-Broadway Week. During these promotions, you'll save 50% on your tickets. Also, be aware of shows that already announced their closing dates. Waitress, for example, will be closing early next year, so this may be your last chance to watch it.
The Rockettes
Starting November 8th, the Christmas Spectacular starring the Rockettes will return to the iconic Radio City Music Hall ringing in the pre-Christmas season! Tickets are already on sale, so be sure to check ahead of time.
Concerts
If you are interested in concerts, you will see that New York will be hosting some of the most famous artists this fall, including Billy Joel, Elton John, the Backstreet Boys, the Chainsmokers, Phil Collins, The Who, Ariana Grande, The Jonas Brothers, Post Malone, Bastille, and many more!
More fall activities in NYC
Taking helicopter tours is undoubtedly one of our favorite New York fall activities. Why? Because you will get to see the city's incredible colors from a unique perspective. Alternatively, you could admire New York's iconic skyline from the water by taking a cruise. There are plenty of options for you! What you may not know: Ice skating season already starts in late October, which makes fall even more adventurous. In addition to that, fall in New York is the perfect season for sports enthusiasts. You can watch it all: baseball, basketball, ice hockey, football, and soccer. Oh and by the way, it's never too early to buy Christmas gifts, so maybe you can get some shopping done, too!
Just because it's fall in New York doesn't mean that the rooftop bar season is over! Most rooftop bars are still open. The weather should be pleasant for the first part of the season, but there is no need to worry about dropping temperatures at all. New York's rooftop bars will provide you with blankets or even fireplaces. Awesome, right? It's definitely worth it to book a trip to New York in the fall!
New York fall weather
Seasons seem to change quickly here. The transition from summer to fall typically takes just a few days. Last year, we've had a pretty unusual fall in New York with October almost feeling like summer. Officially though, we are talking about September, October, and November when referring to fall in New York. If you like, you can check out activities and events for each individual month. This fall, temperatures are expected to be slightly higher than usual. Here's an overview of the temperatures you can expect during fall in NYC:
| | | | | |
| --- | --- | --- | --- | --- |
| | 🌡 Temperature (day) | 🌡 Temperature (night) | ☀️ Sunshine (hours) | 🌧 Rain (days) |
| September | 77 °F | 63 °F | 9 | 8 |
| October | 64 °F | 50 °F | 7 | 7 |
| November | 50 °F | 37 °F | 6 | 8 |
Other seasons in New York
FAQ
What should I wear in New York in the fall?
In the fall, temperatures can vary quite a bit. Until November you can expect mild temperatures, so a light jacket should be enough. As we approach November, however, be sure to bring warm clothes! It's not uncommon for the Northeast to face winter storms. At the end of November, around Thanksgiving, you will surely already need a winter jacket.
About the author
Maureen
Oh, how lucky I am… always at the pulse of the greatest city in the world – what could be better? New York City is my passion and I'm happy to be able to share my experiences along with insider tips and helpful tricks with you. With me by your side, you'll never miss a beat!
Did you like this article?