Winter in New York – Our Complete Guide with Everything You Need to Know
Best Winter Activities • Winter Events • Best Attractions in Winter
·
Table of Contents
You'll also love this:
Weather in New York in the Winter

 
What's the best way to describe the NYC winter weather? Short answer: COLD! NYC winter temperatures can be pretty extreme, hitting an average low at around 29°F. That is, however, no reason at all not spend winter in New York. It's time to bundle up and explore – there are just too many amazing winter activities and events going on that you shouldn't miss!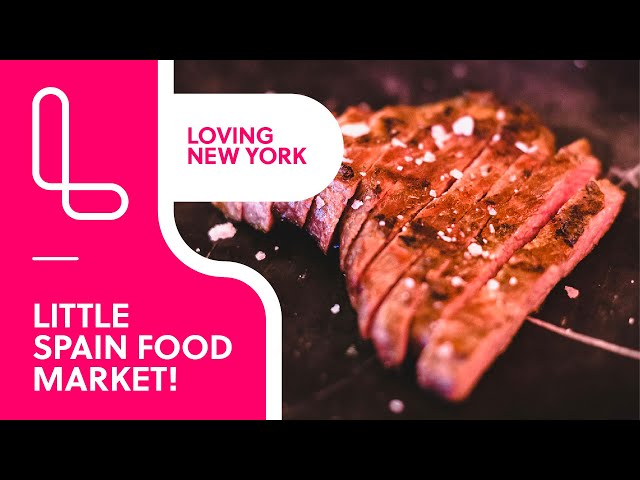 | | | | | |
| --- | --- | --- | --- | --- |
| | Temperature (Day) | Temperature (Night) | Snow [in] | Rainy Days |
| December | 45 °F |  32 °F | 5 | 8 |
| January | 39  °F |  27 °F | 7 | 8 |
| February | 41 °F | 28 °F | 9 | 6 |
What to wear in NYC winter
If you are lucky, you will experience New York as the perfect winter wonderland, completely covered in snow with blue skies and the sun shining. On the other hand, you may experience a crazy snowstorm, like we did early 2018 when visiting New York in the winter. Regardless, you'll need warm clothes to bundle up and protect yourself from the cold. If you're wondering what shoes to wear in the winter in New York City, we recommend bringing winter boots or even snow boots. 
You will spend most of your time outside, so it makes total sense to wear clothing that keeps you warm for hours.
Visiting New York in the Winter
Yes, winter in New York is the perfect time to check off indoor activities, but there are some unique outdoor activities in New York during winter, too! There is no doubt that ice skating is the ultimate top thing to do in New York in the winter.
The Big Apple is well known for its numerous ice skating rinks, so there is no way you can get around putting on those skates! Apart from ice skating and winter markets, you should know that a few rooftop bars will remain open during the cold months.
Most of them will have fireplaces and provide you with blankets, which makes a visit super cozy. Also, all the main attractions in the city such as the Empire State Building, Statue of Liberty or Top of the Rock remain open throughout the winter.
New York Winter Events
Why do so many people travel to New York in the winter? That's because some major events are taking place during that season! The obvious ones are Christmas and New Year's Eve in December. But, don't forget about other great events like the Super Bowl (scheduled for February 3rd), Valentine's Day and Fashion Week in February. 
As you can see, hibernation in New York does not exist! You can find more detailed info in our monthly articles.
About the author
Steffen
I'm a true New York fan! Not only have I visited the city over 20 times but also have I spent several months here at a time. On this blog, I want to share everything I have learned and discovered, so you can have the best time in the greatest city in the world. By the way: Did you like my article? Then think about becoming a supporter of us on Patreon!
Did you like this article?