28 Things To Do In New York In July
What is there to do in July in New York?
July is among the hotter months in NYC meaning that walking through the large concrete jungle can become very hot and sticky. A great alternative is to use NYC's many bike paths along the East or Hudson Rivers where you will always be greeted by a small breeze. However, NYC in July is absolutely beautiful and is a great time to see the city alive and in its full glory. Check out our list of favorite concerts, events, and other things to do in NYC in July.
The 28 Absolute Best Things To Do in July in NYC
Things to do in New York City in July are easy to find. There is always a lot to do in the city especially if the weather is good and summer is in full swing. There is no lack of awesome activities, events, and festivals. Below is a list of our favorite things to do in NYC in July, we are sure that more than one of them will suit your fancy.
1. Visit Little Island
Not far from the Meatpacking District and the High Line, Little Island is one of the newest attractions in New York and is something very special: a park on 132 beautiful tulip-shaped concrete stilts in the Hudson River.
Besides the view, you can visit various events and art exhibitions (every day except Tuesday). Click here for the Little Island event calendar.
2. Spending 4th of July in New York City
4th of July is one of the most important holidays in the USA and is a big deal here in New York City. Independence Day is the celebration of the United States as a free and independent nation. This day commemorates the signing of the Declaration of Independence on July 4, 1776. Even though this year's 4th of July will look a little different it is still a great day to have a BBQ and celebrate America's Birthday.
The highlight of the day normally is the fireworks display at Macy's Flagship store. A total of 64,000 fireworks are launched into the sky for the crowds to enjoy. The display is about 25 minutes long and is by far the most impressive fireworks display in NYC (even more so than the New Year's Eve fireworks in Times Square).
Want to read more? This is our ultimate Guide to 4th of July in New York.
01

July 4th New York City Fireworks Cruise with Buffet and Live DJ

Celebrate July 4th on this New York City Fireworks Cruise. Depart for the evening to the beats of a live DJ. Enjoy a buffet style menu featuring pasta, finger foods, chicken, salad, desserts and more! Sip on an alcoholic beverage from our onboard cash bar. Grab the festive party favors provided as the firework show begins. Your cruise will return once the fireworks end. What's Included:

July 4th New York City Fireworks Cruise 
Buffet Style Menu featuring pasta, chicken, salad, finger foods, dessert and more! 
Live DJ Music

02

4th of July NYC Fireworks Cruise

Aboard Liberty Belle to celebrate this Independence Day in New York City. Celebrate sailing the waters and enjoy the Macy's Spectacular Fireworks Show. All tickets include open bar and a delicious dinner. Live DJ playing top hits will keep you this Independence Day memorable along with your favorite drink. Enjoy the show of the July 4th fireworks. This is a NYC Dance Cruise. Aboard and sip your favorite drink, eat delicious food, dance and enjoy! You will get a 3-Hour premium open bar, food, and complimentary party favors. VIP Tickets include priority boarding and a reserved table at private lounge with a bottle of MOET to cheer this Independence Day. Enjoy the views of Statue of Liberty, Empire State Building, One World Trade Center and more! This is a great experience to celebrate in style. Treat yourself into this unforgettable experience.

03

NYC July 4th Macy's Fireworks Family Friendly Festive Boat

Your cruise will have a live DJ on 2 floors and 2 dance floors. There will be 4th of July giveaways, a light buffet, a cash bar, and fun toys for the children. While waiting for this spectacular show in the sky, you'll see famous landmarks including the Statue of Liberty, Ellis Island, Freedom Tower, the Brooklyn Bridge, and the NYC skyline. As the boat docks getting ready for the show, the DJ will have music to dance to for full family fun. 

Macy's has been hosting a 4th of July fireworks show in NYC since 1958. The Brooklyn Bridge and the East River are the new stars of the Macy's 4th of July Fireworks, the largest fireworks show in the United States. You'll have front-row seats to the fireworks show, as special firing platforms will be set up along the span and about 50,000 pounds of fireworks are set to launch!

04

NYC 4th of July Brunch Cruise

This 4th of July brunch cruise is one of the newest boat tours where you can celebrate the Independence Day of the USA in a wonderfully relaxed way. The ship has three different decks where you can combine sightseeing with brunch. The icing on the cake is the live DJ on board who will entertain you on this tour from George Washington Bridge to Brooklyn Bridge.

05

New York City Fourth of July Fireworks Cruise with Lobster Dinner

UPDATE: No tickets available anymore!

Grab a front row seat for New York City's fireworks display on this Fourth of July cruise with lobster dinner. Get an up-close look at the Manhattan skyline while digging into a buffet-style dinner with an open bar. A DJ will spin tunes on board to keep the party mood going.

New York City Fourth of July fireworks cruise with lobster dinner
Delight in superior views of the fireworks display on this fun, casual cruise
Enjoy an open bar and gorgeous vistas of the Manhattan skyline
Dance the night away as DJs spin the latest hits and quintessential party songs

06

4th of July Fireworks on Clipper City Tall Ship

UPDATE: No tickets available anymore!

See New York City's 4th of July Fireworks from the deck of a tall ship for the ultimate visibility and photo ops. Help the crew raise the sails and navigate the ship, or just sit back and enjoy the show. Each year's fireworks show consists of more than 40,000 shells exploding above the East River for a brilliant display celebrating the nation's birth. Buy tickets in advance to avoid the last-minute scramble for 4th of July plans!

Food and beverages included
Best possible vantage point for fireworks show
See the NYC skyline from the water
Open bar throughout the cruise

07

Bateaux New York 4th of July Fireworks Dinner Cruise

UPDATE: No tickets available anymore

Come aboard the Bateaux New York, a fully glass-enclosed, luxury dining cruise for your Fourth of July celebrations! A five-hour upscale dining cruise on the Hudson River includes a delicious three-course plated dinner with attentive table side service. Take in the panoramic, breathtaking views of the infamous New York City skyline and the Fireworks Display (weather permitting). Sit back, relax, enjoy your spectacular meal and the live acoustic quartet musical entertainment, and celebrate the United States of America!

Live Music
Dinner
Alcoholic Beverages

08

Circle Line 4th of July Evening Cruise

UPDATE: No tickets available anymore!

Circle Line is a very well-known sightseeing cruise operator in New York and also offers one of the best 4th of July cruises. The cruise includes a light dinner with classic summer dishes and great drinks. Most importantly, however, you will enjoy guaranteed views of the fireworks, particularly from the outdoor deck space.

What you'll get:

light dinner
drinks
live DJ
guaranteed views of the 4th of July fireworks
3. Nathan's Famous 4th of July Hot Dog Eating Contest on Coney Island

A special highlight on Coney Island New York is the annual hot dog eating contest at Nathan's Famous. Since 1972, people meet each other on the Fourth of July to find out who can eat the most hotdogs in ten minutes. This year the event will still take place but with social distancing taking into place.
4. Visit the new Hall of Gems at the American Museum of Natural History
More than 5,000 new exhibits from 98 countries await you in this fascinating new exhibit, officially called the Allison and Roberto Mignone Halls of Gems and Minerals. Truly impressive!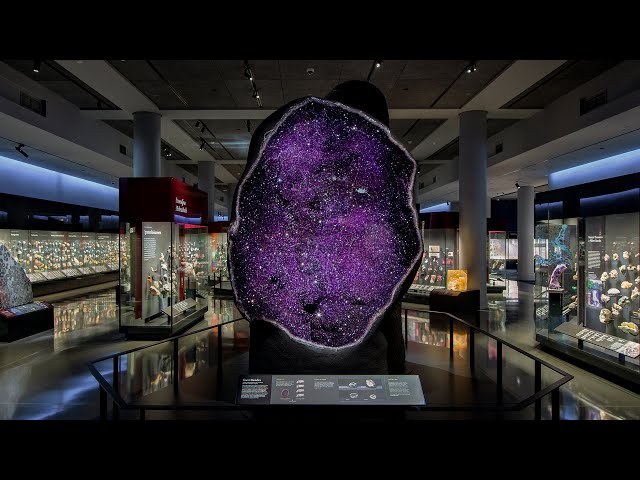 This is our article about the American Museum of Natural History.
5. Recharge and Soak up the Sun in Central Park
Especially in the summer months,  Central Park is NYC's beautiful backyard. You will find many people using green space at all times, playing sports, having a stroll, or just soaking up the sun. It is great for the hot and sticky days in July, as you will always find some shade to rest a little. Many New Yorkers use the green field to lounge, relax, and escape the big-city bustle for a while.
Check out our article about Central Park, to find out where to go for the most beautiful places to relax and enjoy the tranquility while of course practicing social distancing.
6. Restart Stages am Lincoln Center for the Performer Arts
The Lincoln Center Festival is one of the most celebrated and popular festivals of the year. The extraordinary festival usually shows works and performances of the most renowned artists from all over the world in three weeks. Now, since June, there are the so-called Restart Stages with 10 different art installations and live performances.
7. Free Kayaking on the Hudson River & East River
This is a really cool event that can be booked several times a month: discover New York from the water – and even better: from a kayak! You can start at the Manhattan Community Boathouse (Pier 96 at the Hudson River) or at the Brooklyn Bridge Park between Pier 1 and Pier 2 (every Wednesday, Thursday and Saturday until the end of August).
Seats are limited, so be quick to secure your preferred date – here for the Manhattan Community Boathouse and here for the Brooklyn Bridge Park Boathouse.
8. Enjoy really cool waterfront restaurants
Visit this celebrated oyster bar aboard the historic wooden schooner, Sherman Zwicker right on the Hudson River. Hudson River Park was able to set up a pretty sweet deal for the Grand Banks, which now has a row of tables for two running along the south side of the pier. By doing so, they are now able to serve drinks within that space.
This is my favorite spot in New York City!
Read more about Grand Banks – or check out Pilot Brooklyn!
9. Manhattanhenge on July 12 and 13, 2021

Manhattanhenge is a fascinating and beautiful event that occurs only twice a year. The sunset falls in a straight line through the skyscrapers of Manhattan's East-West streets. There are a few locations where Manhattanhenge comes to full fruition, including 42nd Street-Bryant Park. The weather needs to cooperate on this day as well. You will need clear to very minimal clouds in the sky to be lucky enough to catch the event and experience it to its full potential.
10. Smorgasburg is back!
Probably the most famous outdoor food market is back – here you can eat and drink in a stylish and creative environment. It's now not only in Williamsburg (the most famous location), but also at the World Trade Center, Prospect Park and in Jersey City.
Read our article on Smorgasburg to find out more.
11. Sail around the city
Many of the sailing cruises have already reopened and are back to the rivers of New York City. Sailing in New York City is one of my favorite things to do during the summer. There's nothing better than watching the sunset and enjoying a glass of wine onboard. Here are some amazing options that are taking place right now, with safety measures of course:
12. Bryant Park Film Festival and Bryant Park Picnic Performances
One of the best things to do in July in New York is visiting the free Bryant Park Film Festival and picnic performances in Bryant Park. In the heart of Manhattan, people gather in the summer months with blankets and chairs they've brought themselves to relax at the outdoor movie theater and concerts by the New York Philharmonics. Bryant Park is just under a 5 minute walk from Times Square, surrounded by tall trees, so it's a bit secluded from the rest, but you're still in the middle of it all: Awesome!
You can get a seat from 5pm, the films start around 8pm as darkness falls, and the Philharmonic concerts 7pm. You can find out more about the events and the free concerts here with us and on the Bryant Park website.
13. Shakespeare in the Park
At the Delacorte Theater you can see one of the most famous plays in the world in Central Park. Sounds crazy? Well, it is in New York! In recent years, some stars have made it to the stage as well. Stop by and you might see Meryl Streep, Kevin Kline, Al Pacino, Blythe Danner, George C. Scott or Denzel Washington.
Find out more about the Shakespeare in the Park event in New York and the current dates here.
14. Enjoy the Sunset in Long Island City
Gantry Plaza State Park in Long Island City is one of the city's hotspots during the summer months. Nowhere else can you enjoy the sunset in the middle of the locals on a meadow with skyline view more beautiful than in Long Island City. By the way: Alcohol consumption is not allowed in public in New York. So don't get caught with a can of beer or a Prosecco, that could be expensive.
15. National Hot Dog Day (July 21st)
If you're really into hot dogs, then this day is for you. Whether at one of the many hot dog stalls on the city streets or in Coney Island at Nathan's Famous, Make sure to celebrate National Hot Dog Day with a hot dog in NYC.
16. Staten Island South Beach
If you're on the Staten Island Ferry to see the Statue of Liberty, spend a little while on it. Get off at Staten Island and visit the beautiful South Beach. From May to September there are regular events and fireworks, which makes the beach on Staten Island a true insider. More information about the beach on Staten Island can be found here.
17. Spend a day on Governors Island
With the city reopening, I was waiting for my favorite place to relax in the city for a while now. Usually, Governors Island opens in May for the season, but this year they pushed it to July 15 with new health, safety, and social distancing protocols in place. Limiting capacity on the ferry with a new ticket reservation system to ensure social distancing on ferries and the Island is part of the new normal for Govis Island. Make sure to select times and reserve ferry tickets in advance through the new system govisland.org.
See here Our Favorite Things to do on Governors Island.
18. Honorable William Wall
This is my discovery of the summer in New York – the floating boathouse from Manhattan Sailing Club! It is called Honorable William Wall and is located right next to Ellis Island. Especially in the evening, when you look at the illuminated Manhattan, it is just sensational here.
This is my review (AWESOME!) of the Honorable William Wall.
19. National Tequila Day (July 24th)
Enjoy one of the best tequila (and tequila cocktails) in one of the city's many Mexican restaurants. Our absolute favorite Mexican in Lower Manhattan is still El Vez. Choose from one of the many tequilas from the menu. There are delicious guacamole, burritos, and tacos. Find out more about the best Mexican food in the city here.
20. Summer Stage Festival
At this event you can visit over 100 concerts & shows for free in many parks all over New York. It's one of the most popular summer events in New York and a MUST DO for locals. If you're in New York this summer, be sure to check out one of the shows – the exact dates and hours can be found here.
21. Watch a baseball game in New York
Baseball is part of the summer in New York. Whether it's a game of the New York Yankees or the New York Mets, both baseball teams are definitely worth a visit.
A cold beer at Yankee Stadium, light rays of sunshine – it almost makes you feel like a real New Yorker, doesn't it?
22. Bastille Day in New York (July 14th)
On July 14, New York celebrates the French Independence Day. There are many events all over the city that revolve around the theme of France. Most events are free and many are family friendly as well.
Enjoy French food (our tip: The Little Prince in SoHo), live music and many different street festivals spread throughout the city. Here you can find all information about the events on Bastille Day in New York.
23. Spend a day at the Beach and Boardwalk in Coney Island

July in New York City can get very hot and humid. The lack of a breeze between the skyscrapers in Manhattan does not help either. So what can you do to combat the heat during the summer in NYC? We recommend hitting the beaches.
Brighton Beach on Coney Island in Brooklyn is a great way to spend the afternoon if you are looking for a break from the hustle and bustle of the city. The beach section is very popular especially on weekends and attracts countless visitors with its theme parks and golden sand. So come by to relax and enjoy the sun.
24. Have a good time on a Dinner Cruise
We have already tested many dinner cruises in New York for you. One that we have liked the best of all so far is the Bateaux Dinner Cruise. With a glass roof, the ship heads towards the Brooklyn Bridge. Especially when the weather is nice in the summer month of July, the wine or prosecco tastes especially good on the outdoor area of the boat. Enjoy the sunset and have an unforgettable time – get the tickets here.
You can find more unique dinner cruises in NYC in this overview.
25. Visit one of the many rooftop bars in New York
July is one of the best months to do what New Yorkers love to do the most in the summer. Rooftop bar hopping. There are so many really amazing places to go to and it's a perfect time to visit one of New York City's grandiose rooftop bars during the summer. They are already back open and welcome their guest while practicing social distancing precautions.
Here you can find the 43 Best Rooftop Bars in New York
26. Restaurant Week in New York (July 19 – August 22).
Restaurant Week in New York is especially popular among locals. Why? During this week you can visit the best restaurants in the city and eat for a fixed price, which is significantly lower than the regular prices of the restaurants. We've written a detailed article about Restaurant Week in New York for you, with all the dates & info you need to know!
27. Jazz at Pier 84
Every second Wednesday in July, the concert series "Jazz at Pier 84" takes place – New York and jazz are a combination that I personally like a lot. You sit at the Hudson River and the best part? It's even free because it's a project of Hudson River Park and the Jazz Foundation of America.
To see exactly which act will be at Pier 84 in New York at the time of your trip, check out the event calendar.
28. Music on the Green with Carnegie Hall at Madison Square Park
In collaboration with Carnegie Hall, Music on the Green is a free concert series inspired by Maya Lin's Ghost Forest that brings artists from the Hall's Ensemble Connect to reflect on the themes of the exhibition. The concerts are held every Wednesday from July 7 through August 11 on the Oval Lawn (6 – 7 p.m.).
Here you can find more details.
Top tours in July in New York
01

July 4th New York City Fireworks Cruise with Buffet and Live DJ

Celebrate July 4th on this New York City Fireworks Cruise. Depart for the evening to the beats of a live DJ. Enjoy a buffet style menu featuring pasta, finger foods, chicken, salad, desserts and more! Sip on an alcoholic beverage from our onboard cash bar. Grab the festive party favors provided as the firework show begins. Your cruise will return once the fireworks end. What's Included:

July 4th New York City Fireworks Cruise 
Buffet Style Menu featuring pasta, chicken, salad, finger foods, dessert and more! 
Live DJ Music

02

4th of July NYC Fireworks Cruise

Aboard Liberty Belle to celebrate this Independence Day in New York City. Celebrate sailing the waters and enjoy the Macy's Spectacular Fireworks Show. All tickets include open bar and a delicious dinner. Live DJ playing top hits will keep you this Independence Day memorable along with your favorite drink. Enjoy the show of the July 4th fireworks. This is a NYC Dance Cruise. Aboard and sip your favorite drink, eat delicious food, dance and enjoy! You will get a 3-Hour premium open bar, food, and complimentary party favors. VIP Tickets include priority boarding and a reserved table at private lounge with a bottle of MOET to cheer this Independence Day. Enjoy the views of Statue of Liberty, Empire State Building, One World Trade Center and more! This is a great experience to celebrate in style. Treat yourself into this unforgettable experience.

03

NYC July 4th Macy's Fireworks Family Friendly Festive Boat

Your cruise will have a live DJ on 2 floors and 2 dance floors. There will be 4th of July giveaways, a light buffet, a cash bar, and fun toys for the children. While waiting for this spectacular show in the sky, you'll see famous landmarks including the Statue of Liberty, Ellis Island, Freedom Tower, the Brooklyn Bridge, and the NYC skyline. As the boat docks getting ready for the show, the DJ will have music to dance to for full family fun. 

Macy's has been hosting a 4th of July fireworks show in NYC since 1958. The Brooklyn Bridge and the East River are the new stars of the Macy's 4th of July Fireworks, the largest fireworks show in the United States. You'll have front-row seats to the fireworks show, as special firing platforms will be set up along the span and about 50,000 pounds of fireworks are set to launch!

04

NYC 4th of July Brunch Cruise

This 4th of July brunch cruise is one of the newest boat tours where you can celebrate the Independence Day of the USA in a wonderfully relaxed way. The ship has three different decks where you can combine sightseeing with brunch. The icing on the cake is the live DJ on board who will entertain you on this tour from George Washington Bridge to Brooklyn Bridge.

05

New York City Fourth of July Fireworks Cruise with Lobster Dinner

UPDATE: No tickets available anymore!

Grab a front row seat for New York City's fireworks display on this Fourth of July cruise with lobster dinner. Get an up-close look at the Manhattan skyline while digging into a buffet-style dinner with an open bar. A DJ will spin tunes on board to keep the party mood going.

New York City Fourth of July fireworks cruise with lobster dinner
Delight in superior views of the fireworks display on this fun, casual cruise
Enjoy an open bar and gorgeous vistas of the Manhattan skyline
Dance the night away as DJs spin the latest hits and quintessential party songs

06

4th of July Fireworks on Clipper City Tall Ship

UPDATE: No tickets available anymore!

See New York City's 4th of July Fireworks from the deck of a tall ship for the ultimate visibility and photo ops. Help the crew raise the sails and navigate the ship, or just sit back and enjoy the show. Each year's fireworks show consists of more than 40,000 shells exploding above the East River for a brilliant display celebrating the nation's birth. Buy tickets in advance to avoid the last-minute scramble for 4th of July plans!

Food and beverages included
Best possible vantage point for fireworks show
See the NYC skyline from the water
Open bar throughout the cruise

07

Bateaux New York 4th of July Fireworks Dinner Cruise

UPDATE: No tickets available anymore

Come aboard the Bateaux New York, a fully glass-enclosed, luxury dining cruise for your Fourth of July celebrations! A five-hour upscale dining cruise on the Hudson River includes a delicious three-course plated dinner with attentive table side service. Take in the panoramic, breathtaking views of the infamous New York City skyline and the Fireworks Display (weather permitting). Sit back, relax, enjoy your spectacular meal and the live acoustic quartet musical entertainment, and celebrate the United States of America!

Live Music
Dinner
Alcoholic Beverages

08

Circle Line 4th of July Evening Cruise

UPDATE: No tickets available anymore!

Circle Line is a very well-known sightseeing cruise operator in New York and also offers one of the best 4th of July cruises. The cruise includes a light dinner with classic summer dishes and great drinks. Most importantly, however, you will enjoy guaranteed views of the fireworks, particularly from the outdoor deck space.

What you'll get:

light dinner
drinks
live DJ
guaranteed views of the 4th of July fireworks
The Weather in New York in July