When And Where To See Manhattanhenge 2023
The most spectacular sunset in NYC
·
Add this and other places to your personal travel plan. We will then help you with further suitable suggestions: free of charge and straightaway!
Twice a year, people flock the city's streets to witness Manhattanhenge. The rare phenomenon is a popular photo opportunity and an event you shouldn't miss if you are in New York at the right time.
You'll also love this:
So what is Manhattanhenge?
Manhattanhenge (also called "Manhattan Solstice") is a phenomenon during which the setting sun aligns perfectly with Manhattan's street grid, allowing the sunlight to beam through the East-West streets. The spectacle can be witnessed twice a year.
---
When is Manhattanhenge?
In total, there are four days of Manhattanhenge to look forward to, two in May and two in July. During the first day of Manhattanhenge half of the sun can be seen on the grid. The next day, spectators can see the full sun. After the summer solstice in June, Manhattanhenge happens in reverse. While you'll see the full sun on the first day, the day after shows you half the sun again.
Here are the dates for Manahttanhenge 2023.
May 29, 2023: 8:13 pm (half sun)
May 30, 2023: 8:14 pm (full sun)
July 12, 2023: 8:20 pm (full sun)
July 13, 2023: 8:21 pm (half sun)
*times may be adjusted slightly by AMNH once we get closer to Manhattan Solstice
---
Where are the best spots to see Manhattanhenge?
The sun sets in the West, allowing it to stream light down Manhattan's streets from New Jersey. Therefore, in order to see the Manhattanhenge spectacle, find a East-West street that has a clear view of the Garden State. You will have the best views of Manhattanhenge from these streets.
14th Street
23rd Street
35th Street
42nd Street
57th Street
To see the spectacle, try to be at one of those streets at least 30 minutes earlier. The streets get extremely crowded, especially in Midtown, as everyone tries to catch a glimpse of the beautiful phenomenon. When you go there, be mindful of cars at all times. Once the traffic light turns red for pedestrians, it's time to clear the streets!
Prepare your camera for the perfect shot!
Manhattanhenge's strong sunbeam creates difficult light conditions. In order to snap the perfect photo, be sure to adjust your settings beforehand and take a few test shots.
The 50 Absolute Best Things to Do in New York (90+ pages)
We've chosen the 50 best spots, events and activities to showcase the full diversity of New York City. Even after more than 20 visits, the city never gets boring for us. And with our recommendations, you'll have a really good time in New York, too, and you'll have plenty left for your next visit. If you're not planning a trip yet, you're sure to get wanderlust after perusing this list!
Did you know…
You can also witness a Manhattanhenge in the winter! Because it's the winter version of Manhattanhenge, it's called Reverse Manhattanhenge. It allows you to witness a special sunrise in January. The experience is just as magical and absolutely worth waking up early for. The dates and times are both determined by Jackie Faherty, an astrophysicist at the American Museum of Natural History.
The sun typically lines up with Manhattan Streets shortly after 7 am and the best spot to see the phenomenon is at 41st Street & 5th Avenue. Because Reverse Manhattanhenge is lesser-known and takes place on cold January mornings, the streets are also less crowded! Yet, the time window to see a winter Manhattenhenge is also more narrow. By the time the sun rises high in the sky, there is no alignment anymore. You have to catch it just as it reaches the street level.
Winter Manhattanhenge 2020 took place on: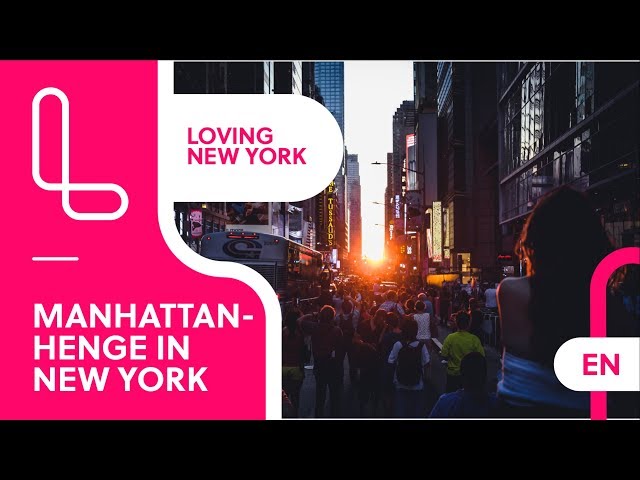 FAQ
What time is the Manhattanhenge in 2023?
Manhattanhenge 2023 will take place twice during the summer. On May 29 and 30, as well as on July 11 and 12, you will have the chance to take a great photo, starting shortly after eight o'clock in the evening. But get there early, because there will be a lot of people there.
What are the dates for Manhattanhenge?
The dates for Manhattanhenge 2023 are May 29 and 30 as well as July 11 and 12. On May 29 and July 11 you'll see the half sun while on May 30 and July 12 you'll have the chance to see the full sun going down between the buildings of New York City's streets.
Where is the best place to watch Manhattanhenge?
If you want to have the best view on Manhattanhenge 2023 you should go to 14th, 23rd, 34th, 42nd or 57th street in Manhattan. Since these are the best places to watch Manhattanhenge a lot of people are expected so some early to save the best spot for a picture.
About the author
I'm a true New York fan! Not only have I visited the city over 25 times but also have I spent several months here at a time. On my blog I show you the best and most beautiful spots of the city, so that you have a really good time! You can also find lots of insider tips in our New York travel guide. Also check out my hotel finder for New York!
Did you like this article?