Our Favorite New York Beaches for Summer 2023
These are our Top 10 Beaches in NYC
·
Summer in New York is a really great time to visit the city. There's a lot of things to do here and the activities are endless. The summer, in general, should be spent outdoors. You can always walk around the many parks in NYC or even just ride around in a bike. However, there are days where you can really feel the sun beaming down on you, and the first thing you want to do is to jump in the water. When you think of New York City, you think of the tall skyscrapers, the bridges and the many other attractions that the city provides. But, not a lot of people really think about the New York beaches that are around the area.
You'll also love these articles
This article will provide you some information on the best beaches in NYC and hopefully, you'll have a chance to enjoy one of them.
The 12 Best Things To Do in New York City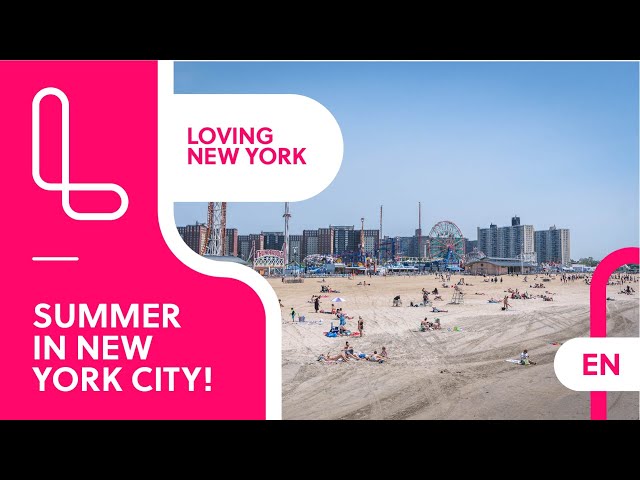 What are the best beaches in New York?
Finding really great beaches in or around NYC can be a little bit of a challenge. However, we promise you that there are plenty of options and on certain days like the Fourth of July, beaches will be filled with activity.  The popular beaches around NYC are pretty easy to get to, but some might require some travel time. However, if you have all the time in the world, it is absolutely worth it.
New York City beaches are always closed during winter season and will re-open for swimming on Memorial Day Weekend on Saturday, May 27, 2023.
Our TOP 10 Beaches in NYC
01

Brighton Beach

Other Attraction

in

Coney Island & Brighton Beach

Brighton Beach is an excellent spot for those looking to get away from the central area of Coney Island while still being close to all the fun it offers. With its calm waters and wide, sandy beaches, it's the perfect place to relax and soak up the summer sun. However, similar to Coney Island, you should expect this beach to get pretty crowded on the Fourth of July, so be sure to arrive early!

02

Manhattan Beach

Other Attraction

in

Coney Island & Brighton Beach

Manhattan Beach is located in the very south of Brooklyn and is one of the most popular beaches in the city. Its expansive shoreline is perfect for swimming, sunbathing, or simply taking a leisurely stroll along the beach. Plus, you'll be able to use their handball, volleyball, tennis, and basketball courts that are all located nearby.

Located just over 20 miles from Manhattan, you'll find Rockaway Beach tucked away in Queens. Though it's known as Rockaway Beach, this destination encompasses several beaches between 3rd Street and 153rd Street. It is renowned for being the best beach destination close to New York City, so it merits the hour-long subway ride from downtown Manhattan. 

If you visit this area in the high season from the end of May through Labor Day, then you can expect to find many surfers, swimmers, and sunbathers enjoying the water and sun. While it's most popular in the summer, Rockaway Beach makes for a refreshing place to visit any time of the year. 

Distance: 25 Miles (1 hour by car | 1,5 hour by subway)

04

Hudson River Park Beach

Our Highlight

There's a new beach in town and it's Manhattan's very first beach! Can you imagine, all these years, Manhattan will finally have a public beach? It was opened in 2020 on the west side and will surely be one of the best things to do in the summer in NYC. Even though it's called a beach, we're pretty sure the waters are not open to swimmers, but there will be plenty of space for summer activities. You can grab a blanket and enjoy the Hudson river views from the lawn.

05

South Beach Staten Island

South Beach Staten Island is a gorgeous beach that invites you to relax and take a walk. Why fly all the way to Miami when you can find a South Beach on Staten Island? The wooden beach promenade is about 1.5 miles long and is the fourth longest in the world. From here, there is a beautiful view of the Verrazano-Narrows Bridge. On the boardwalk, there are bocce and picnic areas, as well as other sports facilities. The beach area is really beautiful and absolutely worthwhile.

06

Jones Beach

Other Tours

in

Outside of New York City

This long sandy beach on Long Island is one of the most popular destinations on the entire east coast of the USA. The beach is gorgeous and guarantees an extra holiday feeling! For Jones Beach, take a whole day and enjoy the sunset in the evening.

07

Long Beach

Other Attraction

in

Outside of New York City

Long beach is one of the most popular beaches on Long Island, and it's no surprise why. With its gentle waves and expansive shoreline, it's perfect for swimming, sunbathing, building sandcastles, and more. Plus, there are plenty of restaurants and shops nearby to keep you entertained all day long.

Both surfing and swimming are allowed at Long Beach, making it an excellent spot for both beginner and experienced swimmers. With its clean water and beautiful views, it's no wonder this beach is one of the most popular in NYC.

08

The Hamptons

Day Trip

in

Long Island City

A really great day trip is this trip to the famous Hamptons on Long Island. We have already done this tour and were thrilled. What is so great about this day trip to the Hamptons? You experience a completely different side of New York and can go shopping in the Tangier Outlets!

09

Fire Island Beach

Other Attraction

in

Outside of New York City

Located south of the Long Island shore is a thin barrier in the Atlantic Ocean. This barrier is known as Fire Island and has amazing beaches such as Robert Moses State Park. Here, you can enjoy the beautiful scenery, picnics with your friends or family and even venture out into the many towns and sip on some spiked pina coladas. Also, there's this instagrammable lighthouse as well. The best way to get to Fire Island and experience this New York beach is by car. Expect to travel for about 2 hours.

10

Orchard Beach

Other Attraction

in

Bronx

This popular beach located in the Bronx (which also happens to be Bronx's only public beach) attracts many people during the summer in NYC. At Orchard Beach, there are numerous snack bars so you won't go hungry. If you're into sports, you're in luck as well. The beach has over 20 courts where you can play basketball, volleyball, and handball. The best way to get to this beach is by car. You can take the 6 train all the way to the last stop in the Bronx, but you'd have to take the bus right after.
You'll also love these articles
About the author
I'm a true New York fan! Not only have I visited the city over 25 times but also have I spent several months here at a time. On my blog I show you the best and most beautiful spots of the city, so that you have a really good time! You can also find lots of insider tips in our New York travel guide. Also check out my hotel finder for New York!
Did you like this article?