Reopening New York City
When will the city open back up?
·
2020 was a rough year for New York City. After months of shelter in place, the economy facing dark times and international tourists not being able to travel to NYC it has been quiet in New York. But since June there is light at the end of the tunnel. Man attractions finally reopened, restaurants were able to offer indoor dining starting end of September and slowly but steady we are seeing visitors from out of state.
You may also like:
If you are planning on visiting NYC any time soon bare with me because this article will give you a complete rundown of things you can do in NYC right now and especially what the restrictions are.
New York City Reopening Phases
A total of 4 phases will guide us on our way to restore somewhat normal life in NYC. As mentioned, New York City entered the first phase of reopening on Monday, June 8, 2020. Each phase is expected to last for about 2 weeks, giving us hope that New York City has been fully reopened since the end of July – though it will certainly be different from life before the Coronavirus.
New York City Reopening Criteria
These criteria had to be fulfilled in order for the city to move into the first phase in June. These criteria are still being measured.
A decline in total Hospitalizations. Regions need to show a sustained decline in the three-day rolling average of total net hospitalizations (the total number of people in the hospital each day) over the course of a 14-day period. Also, regions can satisfy this metric if the daily net increase in total hospitalizations (measured on a 3-day rolling average) has never exceeded 15.
Their needs to be a decline in deaths. Regions must prove a sustained decline in the three-day rolling average of daily hospital deaths over the course of a 14-day period. Alternatively, regions can satisfy this metric if the three-day rolling average of daily new hospital deaths has never exceeded 5.
New Hospitalizations. Hospitals need to show 2 new hospitalizations per 100,000 residents, measured on a three-day rolling average. New hospitalizations include both new admissions and prior admissions subsequently confirmed as positive COVID cases.
Hospital Bed Capacity. Regions must have at least 30% of their hospital beds available.
ICU Bed Capacity. Regions must have at least 30% of their ICU beds available.
Diagnostic Testing Capacity. Average daily diagnostic testing over the past 7 days must be sufficient to conduct 30 tests per 1,000 residents per month.
Contact Trancing Capacity. The number of contact tracers in each region must meet the thresholds set by the Department of Health, in collaboration with the Johns Hopkins University School of Public Health and Vital Strategies.
When can New York City attractions reopen?
All of NYC's attractions have been reopened. One of the last ones was the 9/11 Memorial Museum on September 12th.
The Empire State Building opened on July 20th and had announced plans beforehand to prevent visitors from having to touch anything on their way up to the observation deck, whether it's an elevator button or a door handle. Once some attractions are open, we will be sure to visit them and keep you updated. Boat tours such as sailing tours are back already.
Broadway will remain closed until June of 2021. It was not entirely unexpected when officials announced the closure of our famous Broadway until June of next year this week.
Sports events are back. No fans are allowed to watch the games though so everything is held in empty stadiums. Even the US Open took place without fans this summer.
Do you have to wear masks in NYC?
Masks are required to be worn when you can't separate yourself from people by at least 6 feet. Officers will be handing out free masks in parks as well. Also, retailers have been telling their customers to wear masks or they cannot come into the store.
Masks requirements are not being enforced, however, it is strongly recommended to wear one – to protect yourself and others. It doesn't have to be an N-95 mask and could be as simple as a bandana.
WEARING A MASK IN NEW YORK IS A MATTER OF RESPECT – GOVERNOR ANDREW CUOMO
The New York City reopening will probably not change that wearing a mask will be a new normal – at least for a while.
New York's official video regarding the use of masks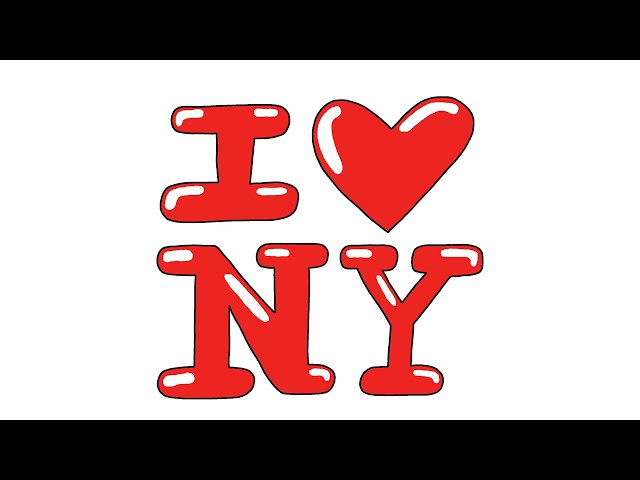 NYC Reopening: What's changed?
Are NYC parks open?
New York City parks will be open in order to promote social distancing. As a matter of fact, some parks have always been open during "shelter-in-place" orders. However, there are a few caveats. People must do their best to stay 6 feet away from each other and if you can't, masks are required to be worn. If you don't have a mask, officers will be handing them out for free. If you don't follow social distancing measures, you can be given a warning and there have been some arrests made already.
NYC Street Closures
During the pandemic and part of promoting spacing, New York City announced that they will be closing 100 miles worth of streets. These streets include areas within and around parks. As of May 1, 2020, The city closed the first seven miles of streets. Please visit the NYC parks website for more information since this is constantly changing.
What is the MTA doing about Coronavirus?
Ridership is slowly easing back to normal with the city reopening. As of right now, the MTA will be shutting down service from 1 AM-5 AM every night to disinfect the trains. There are markers on the platforms to remind people of social distancing and the MTA is giving out masks and hand sanitizer to the riders.
Outdoor dining in NYC
New York City is now offering outdoor dining since the city entered phase 2 on June 22nd. All tables have to be 6ft apart from each other, restaurant staff has to wear a mask and you'll be wearing a mask until you're sitting at your assigned table or while using the bathroom. When it comes to indoor dining, there hasn't been an announcement just yet on how to proceed with that moving forward. For now, indoor dining is still not allowed.
Rooftop Bars reopen
It's summer in the city and if there's one thing New Yorkers love to do during that time it is going to a rooftop bar for a drink. There are a few rooftop bars that reopened such as 230 Fifth or Azul Rooftop on Lower Manhattan. To be sure, that your favorite rooftop bar is back to business give them a quick call or check their social media for updates. Here is a list of our favorite rooftop bars in New York City.
This article will be updated regularly as more information is provided. Life in New York City after coronavirus will definitely change for a while.
Which attractions are open in New York City right now?
As of now, the Empire State Building, Statue of Liberty, the High Line, Governors Island, Top of the rock and several boat tours are back to business. Every attraction in NYC is opening with reduced capacity to ensure social distancing. Masks are required when social distancing isn't possible and during ferry rides (to Govi's Island i.e.) or indoors why using the elevator (on the Empire State Building).
NYC's museums are starting to reopen starting on August 24th. The 9/11 Memorial Museum will open back up on September 12th.
Will the Macy's Thanksgiving Day Parade be canceled 2020?
The Thanksgiving Parade in New York City won't take place as usual this year. It was a question for many of us: "Will the Thanksgiving Parade be happening this year?" –  The answer is: Not quiete. At least not for us to enjoy in person.
Thankfully, we'll still get the performances and balloons and holiday splendor in a safer way, but the parade has moved to a "television-only" event, which means that you can still watch it at home. Other parades like the famous Halloween Parade have been cancelled as well.
Is the Ball Drop in NYC canceled?
New York City's Times Square will host a virtual New Year's Eve ball drop in 2020. The organizer of the yearly event said that: "One thing that will never change is the ticking of time and the arrival of a New Year at midnight on December 31st. But this year there will be significantly new and enhanced virtual, visual and digital offerings to complement whatever limited live entertainment or experiences — still in development — will take place in Times Square."
About the author
Selwyn
Being a photographer and creative in general, New York City, I think is the perfect place to be. I moved to NYC from Boston in 2013 and never looked back. Loving New York has given me the opportunity to do what I love and share those images with you all.
Did you like this article?