Central Park Ice Skating
All about Central Park's three ice rinks
·
Who doesn't have ice skating in Central Park on their bucket list? It's one of those must-do activities when you are in New York during the winter months. Did you know there are three ice rinks in Central Park? Let's have a closer look.
You'll also love this:
Why go ice skating in Central Park?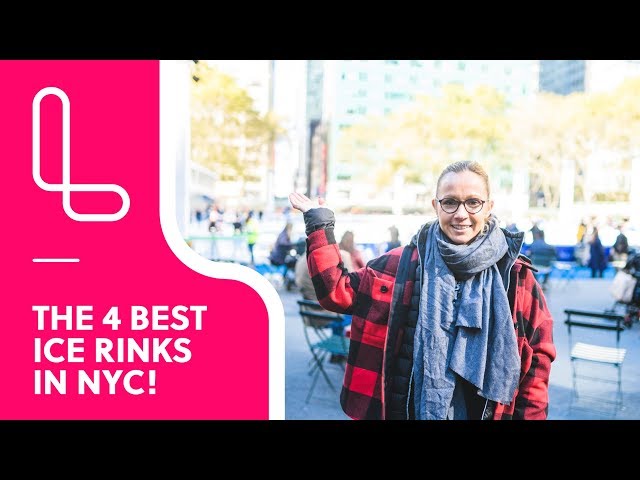 Ice skating in Central Park is extremely popular but why? The ice rinks in Central Park let you glide surrounded by the splendor of nature and still let you catch a glimpse of New York's incredible skyline. They are the best rinks to ice skate if you plan to stroll through the park before or after. Central Park is home to many sights. You can enjoy Central Park's ice skating rinks at day or at night. So what are you waiting for? Grab your skates and let's go!
Ice Rinks in Central Park

While many people assume that Central Prak is home to only one ice rink, this is not true. While the Wollman Rink is undoubtedly the most-known ice rink in Central Park there are in fact three spots for you to go ice skating in Central Park. Besides Wollman Rink, you can glide on the Lasker Rink and the ice rink at Conservatory Water.

01

Wollman Rink

Other Attraction

in

Midtown

Wollmann Rink the most popular Central Park ice rink by far and one of the most known ice rinks in NYC. Located in Central Park South, you are not only surrounded by nature but you also have an amazing views of the Midtown Manhattan skyline. Since 1949, visitors and locals flock to the Central Park ice rink to have fun with their families and friends on the ice. It's also one of the largest ice rinks in New York City making it all the more fun to come here.

Hours

Wollman Rink is open 7 days a week, from October to early April. For exact hours, please visit the Central Park website.

Pricing

It's cash only!

Fees to skate on Central Park's Wollman Rink vary depending on the day of the week:

Mon-Thu: $12
Fri-Sun & Holidays: $19
Skate rental: $10
Lockers: $5 (+ $6 refundable deposit)
Spectator fee: $5

02

Lasker Rink

Other Attraction

in

Harlem & Washington Heights

Lasker Rink is the second most popular rink to go ice skating in Central Park. While the space is used for a swimming pool in the summer, it is turned into an ice rink in the winter months. The rink lets you glide in Central Park North with the beautiful backdrop of Uptown Manhattan.

Hours

Lasker Rink is open from October to mid-March. Please visit Central Park's website for exact opening hours.

Pricing

Admission: $9
Skate rental: $8
Lockers: $4 (+ $4 refundable deposit)
Spectator fee: $5

03

Central Park Conservatory Water

Other Attraction

in

Upper East Side

On Central Park's East Side between 72nd and 75th Streets, you will find Conservatory Water. While it is used for boating from April to October, you can go ice skating here during the winter. That is, however, only if weather permits! In order for you to enjoy ice skating on Central Park's Conservatory Water, the ice needs to be 6 inches thick.

Hours

Wether and when Central Park Conservatory Water is available to ice skate is strictly weather permitted. It is recommended to call ahead to confirm before you head there. Please find more details and the phone number on Central Park's official website.

Pricing

This Central Park ice skating rink is free! You do need to bring your own skates, however, which makes it less accessible to visitors.
Central Park Ice Skating
My favorite ice rink
So what's my favorite ice rink in Central Park? Wollman Rink! It is an iconic ice rink that is close to Midtown Manhattan and all important sights and also offers incredible views. It is more expensive than other ice rinks in NYC but worth the money if you ask me. Most people immediately associate Wollman Rink with Central Park ice skating and I am no exception!
However, ice skating in NYC is not limited to Central Park. There are plenty more ice rinks, all of which have unique features!

About the author
Maureen
Oh, how lucky I am… always at the pulse of the greatest city in the world – what could be better? New York City is my passion and I'm happy to be able to share my experiences along with insider tips and helpful tricks with you. With me by your side, you'll never miss a beat!
Did you like this article?