The New York City Fire Museum
A complete guide to visit the Fire Museum in NYC
Steffen
20. November 2019
·
Add this and other places to your personal travel plan. We will then help you with further suitable suggestions: free of charge and straightaway!
The New York City Fire Museum is a small museum in SoHo which tells the story about the FDNY. You'll get to see fire-related art, artifacts, gear, and apparatus from the late 18th century to the present.
Fire Museum NYC: What you can expect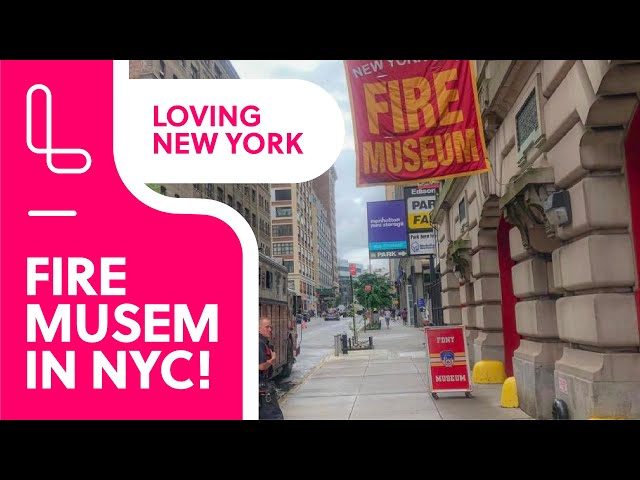 Located in the former quarters of the FDNY's Engine Company No. 30, a renovated 1904 firehouse at 278 Spring Street between Varick and Hudson Streets, the NYC Fire Museum is hard to miss. In beautiful SoHo, it offers on three floors everything you need to know about the history and present about the FDNY.
Expect to see everything from fire-related art, artifacts and their original gear to apparatus from the late 18th century to the present which will blow your mind. It's a great place to take your kids but also for you to learn more about the FDNY.
NYC Fire Museum for Kids
They have special events for the little ones, where the kids learn how the FDNY operates during a fire in a building. Get ready, because there will be (real) smoke/fog to stage a real fire situation. Our kids were amazed by it.
ADMISSION PRICES
Reservations not needed for General Admission
$10.00 for Adults
$8.00 for Students, Seniors , Firefighters, AAA members, Federally Disabled (with ID)
$5.00 for Children
About the author
I'm a true New York fan! Not only have I visited the city over 20 times but also have I spent several months here at a time. On my blog I show you the best and most beautiful spots of the city, so that you have a really good time! You can also find lots of insider tips in our New York travel guide. Also check out my hotel finder for New York!
Did you like this article?