Versa Rooftop Bar in NYC
Located inside the Renaissance Hotel
·
On top of the Renaissance Hotel in Midtown NYC is the popular Versa NYC Rooftop Bar and Restaurant. This rooftop gives you a clear view of the Empire State Building as well as a view of the city in general. The venue has a restaurant as well as event spaces making it a go-to spot for tourists and locals alike. Also, the dress code isn't too strict as people were coming in with sneakers, t-shirts and casual pants.
We came here because we heard a restaurant decided to do a pop-up at the Versa Rooftop and we decided to check it out.
Flip Sigi Pop-up at Versa NYC Rooftop
Versa NYC, in our opinion, has a pretty strong menu. They range from fried cheesesteak empanadas to Korean style grilled short ribs. But, what we haven't experienced yet was a restaurant coming into a rooftop bar and offering guests a small part of their menu for a few months. Flip Sigi which is based in Greenwich Village came to Midtown via Versa NYC and offers customers Filipino inspired beer, cocktails as well as appetizers, and finger foods.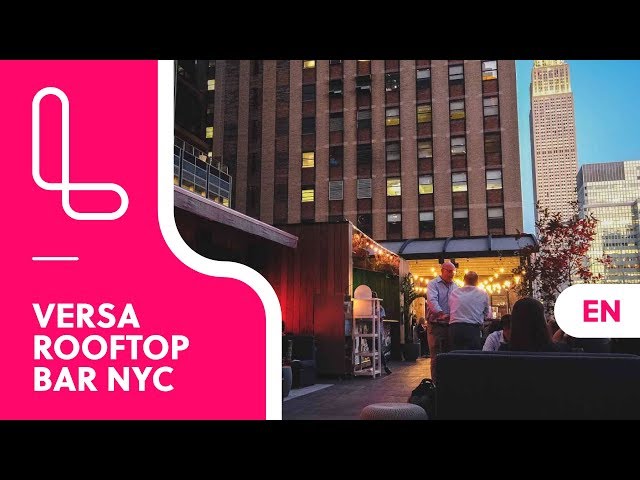 What we had were Filipino beer, San Miguel, sinigang fries and their lechon which is basically pork that had been slowly roasted over fire. It was a pretty unique experience and something different in an NYC rooftop environment.
Versa NYC Restaurant
We didn't get to check out the restaurant itself since there was an event and we came for the pop-up. But, we did walk through it to get to the outdoor seating area. It's a beautiful space with wonderful views of the city and has multiple floors as well. The restaurant's website even promotes that it is more so an experience which we definitely agree with.
It's right next to Madison Square Garden, so you can still get the feeling of the NYC ambiance. For more information on Versa, please visit their website here.
About the author
Selwyn
Being a photographer and creative in general, New York City, I think is the perfect place to be. I moved to NYC from Boston in 2013 and never looked back. Loving New York has given me the opportunity to do what I love and share those images with you all.
Did you like this article?