Tootsie Musical (CLOSED)
Comedy meets musical
·
Tony nominee Tootsie is probably the funniest musical on Broadway right now! The comedy, however, does not take away from an important topic that is addressed in the show: feminism.
You'll also love this:
Contents
Tootsie's final Broadway performance took place on January 5th, 2020.
Ticket information
Tootsie Tickets
from

$49
buy
See ticket
⚠️  SPECIAL DISCOUNT
$10 off on purchases over $150 with code "AFFLNY10″.
Valid through December 31st, 2019. Login required.
What is Tootsie about?
The Tootsie musical is based on the 1980s movie of the same name.
Michael Dorsey is an actor, desperately looking to land a job. His many failures motivate him to go out of his way to be successful. He decides to reinvent himself as a woman and so Michael Dorsey becomes Dorothy Michaels. What was meant to be a short-term solution turns into a long-term gig? Dorothy is loved by the audience! It wouldn't be so bad if it wasn't for the act that Dorothy falls in love with her co-star Julie. He wants to reveal his true identity but is locked in a contract. At the same time, Dorothy has not only one but two men falling for her. What is he going to do?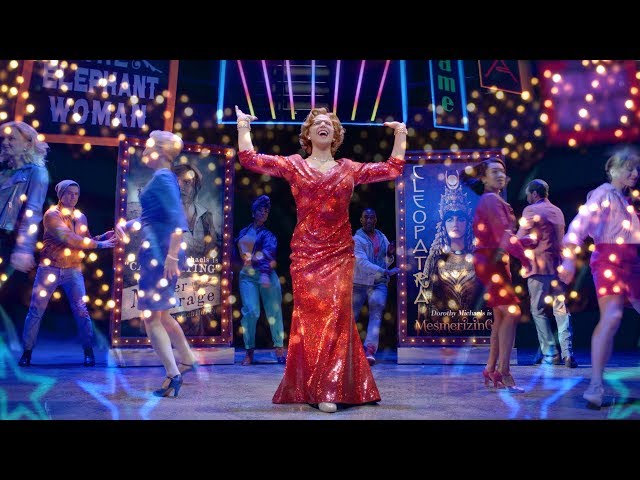 Where to get Tootsie tickets
When booking Tootsie tickets, you'll have six days to choose from. Please remember that Matinee tickets are typically less expensive, so if you don't mind going to see a show during the day, you can get the best deal here. Ticket prices start at $79 making it one of the more reasonably priced Broadway Shows (especially compared to Harry Potter and the Cursed Child or Hamilton).
The best seats to watch Tootsie on Broadway
You can find the best seats in the Marquis Theatre in the Front Mezzanine section or central Orchestra. We don't quite recommend reserving the first row as you'll be a little too close to the stage. The best seats start around row 5 and go until 13. You can never go wrong with these!
The Marquis Theatre is one of the larger theaters on Broadway, providing seats for as many as 1,611 spectators! Unless they are the last tickets available, avoid the back rows!
Color Code:
best views

great views

good views

okay views

FAQ
Where in New York does the Tootsie musical play?
Tootsie runs in the Marquis Theatre in Midtown Manhattan. It is located right to the Richard Rogers theatre that's hosting my favorite musical Hamilton. The closest subway station is located at 49th Street which is served by subway lines NRW.
How much are Tootsie tickets?
Tootsie tickets start at $79 but prices tend to go up the closer you're moving towards the performance.
About the author
Maureen
Oh, how lucky I am… always at the pulse of the greatest city in the world – what could be better? New York City is my passion and I'm happy to be able to share my experiences along with insider tips and helpful tricks with you. With me by your side, you'll never miss a beat!
Did you like this article?