Nordstrom NYC Flagship Store
·
Add this and other places to your personal travel plan. We will then help you with further suitable suggestions: free of charge and straightaway!
New York City just gained another retail shopping giant, and this time it is Nordstrom NYC. The Seattle-based company finally opened up its first New York City flagship store in Midtown. The new Nordstrom is located on 57th Street and Broadway. Their space is 320,000 square feet and is seven stories high. The building is situated right at the base of the world's tallest residential building in the western hemisphere.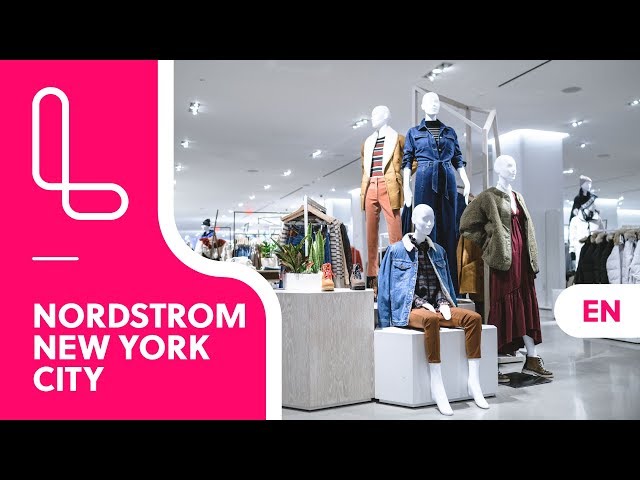 With a city already saturated with retail stores and shopping centers, Nordstrom will rely on its famous customer service to separate itself from its competitors (with of course some pretty cool features that we'll mention in this article).
What's Inside Nordstrom NYC?
The Nordstrom flagship store in NYC has seven floors. There will be a Lower Level 2, Lower Level 1 and Level 1-5. Lower Level 2 will be the kids section, and the rest will be all for women. So where will the men's section be? Right across the street, there is a Nordstrom Men's store which recently opened.
The store will house designer brands such as Commes Des Garcon, Longchamp, Givenchy and many more. There will be multiple concept shops as well such as a Nordstrom x Nike experience. Other amenities include food and beverage spaces such as Wolf, Jeannie's, Hani Pacific, Broadway Bar, Bistro Verde, Shoe Bar, and Oh Mochi.
What are the other amenities that Nordstrom NYC offers?
Customer service is one of the main reasons why Nordstrom is such a strong player in a saturated retail market. The staff is very knowledgeable because their vendors usually come in and do some type of product knowledge with the team. Nordstrom NYC also makes it easy for online pick-ups and returns, in-store styling help, and quick alterations.
Here's a game-changer. Visitors will be able to have in-store food delivery. So, while trying on a pair of shoes, you can also order a quick bite to eat. It's a pretty clever way to avoid being "hangry".
For more information on the new Nordstrom store in NYC, please visit their website here. Also, for more shopping tips, please read this article.
About the author
Selwyn
Being a photographer and creative in general, New York City, I think is the perfect place to be. I moved to NYC from Boston in 2013 and never looked back. Loving New York has given me the opportunity to do what I love and share those images with you all.
Did you like this article?