Mean Girls on Broadway
You can't sit with them, but you can sit with the audience!
·
UPDATE: The show is closed! Here you will find our list of the best Broadway shows in NYC that are being performed again.
You'll also love this:
If you enjoyed the fetch teen movie from 2004, you will absolutely love the musical! The plot of Mean Girls on Broadway remains the same as in the movie, but you can expect a few upgrades! The show has adapted to today's technology, making use of smartphones and social media.
What is the Mean Girls Musical About?
The Mean Girls musical on Broadway tells the story of Cady Heron, who has recently moved to a suburban town in Illinois, coming from Africa, where she had grown up and spent all her childhood. The wild, African savanna, however, did not prepare her for high school life. She's becoming part of the vicious clique called "The Plastics", led by Regina George – a pretty, popular and powerful girl. How is Cady going to deal with the good and, above all, the bad that may come with popularity? Get ready for teen drama at its highest level!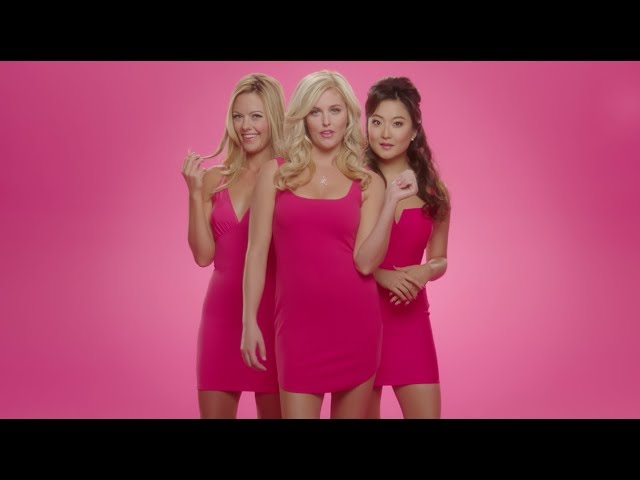 Tickets for Mean Girls on Broadway
Mean Girls tickets start at $69 but tend to skyrocket as you get closer to the performance date. Be sure to book tickets as soon as you've decided to see the show in order to get the cheapest tickets for Mean Girls on Broadway. There are 8 performances each week:
---
Best Seats for Mean Girls on Broadway
If you want to watch Mean Girls on Broadway, either Orchestra or Front Mezzanine will be fine. Personally, we prefer front Mezzanine seats over Orchestra seats, because you get a more complete view of the stage. Even the third or fourth row will enable you to have great views. It doesn't necessarily have to be the first row.
Color Code:
great views

good views

average views

okay views
---
Mean Girls Review
What can we say? The Mean Girls musical is hilarious and entertaining – totally fetch. It doesn't leave out any of your favorite lines as "You can't sit with us" or "On Wednesdays we wear pink". These phrases get a great audience reaction each time, almost as if the spectators are impatiently waiting for them to be spoken!
The upgrade of the musical to meet today's standards makes the story even more relatable. Phones and social media play a huge role in today's society and high schools.
Mean Girls' director should also ring a bell. It's no one less than Casey Nicholaw, who worked on famous shows like Aladdin and The Book of Mormon.
Mean Girls Cast
The leading roles in the Mean Girls Musical are played by Taylor Louderman (Regina George), Erika Henningsen (Cady Heron), Ashley Park (Gretchen Wieners) and Kate Rockwell (Karen Smith).
---
Mean Girls on Broadway: FAQ
Who plays Regina George on Broadway?
The character of Regina George is being played by Taylor Louderman. She was even nominated for the Tony Award for Best Actress in a Musical.
Who wrote Mean Girls on Broadway?
Tina Fey wrote the screenplay for Mean Girls. She's also known for her sketches on NBC's Saturday Night Live.
What age is Mean Girls on Broadway appropriate for?
Mean Girls on Broadway is recommended for age 10 and up.
Where is Mean Girls on Broadway playing?
The Mean Girls musical is playing at the August Wilson Theatre
How to Get to August Wilson Theatre
To get to see Mean Girls at the August Wilson Theatre on Broadway, hop on subway lines B D E and head to 7 Avenue. Once there, you are only a few feet away from your destination.
About the author
Maureen
Oh, how lucky I am… always at the pulse of the greatest city in the world – what could be better? New York City is my passion and I'm happy to be able to share my experiences along with insider tips and helpful tricks with you. With me by your side, you'll never miss a beat!
Did you like this article?