King Kong on Broadway (CLOSED)
Not your typical monkey business
First, King Kong conquered the Empire State Building, now he's conquering Broadway! The epic myth came alive in the form of a musical in October 2018 and has received a lot of attention for its never-before-seen use of technology. It's also one of the many reasons to see King Kong on Broadway.
Check Availability
What is the King Kong Musical About?
King Kong follows young actress Ann Darrow during a voyage to Skull Island. In the light of the hopelessness during the Great Depression, Ann sees the trip offered by director Carl Denham as an opportunity to advance her career. When the two arrive at the uncharted and mysterious island, they encounter a 20-foot tall ape. While Carl is making plans to capture the enormous creature in order to display it to the world, Ann develops an intimate relationship with Kong. Will she follow the orders of her director, or will she risk her career for trying to save Kong?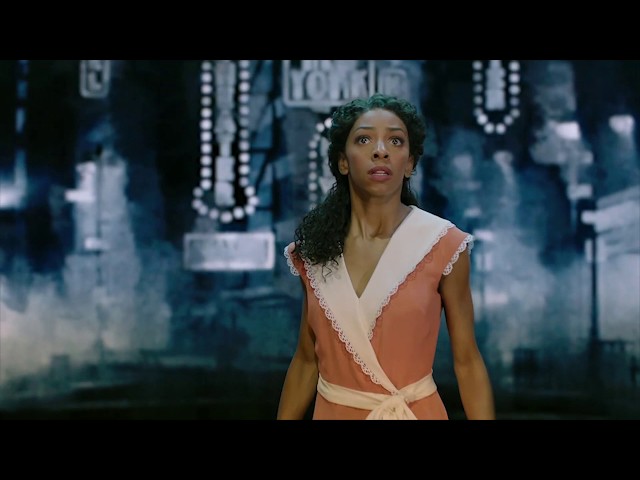 King Kong Tickets
King Kong tickets are relatively affordable with prices starting at $49. For the best Orchestra and Front Mezzanine seats, you typically don't pay more than $79, making it one of the most affordable Broadway shows in New York right now. Taking into account ticket prices for 8 weekly performances, you don't have an excuse not to watch King Kong during your New York trip!
---
The Best Seats for King Kong on Broadway
When looking for King Kong tickets, we would recommend aiming for Orchestra seats. Why? Because Kong will look even more enormous from the worm's eye view. As it is a large theater, you should try to avoid the very last rows in either section.
Color Code:
great views

good views

average views

okay views
---
King Kong Review
The most striking part of the King Kong musical on Broadway is undeniably King Kong himself. He is 20 feet tall, weighs 20,000 pounds and is operated by a team of 13 people – ten on the ground and 3 in charge of the animatronics. It's a very complex system that was created for King Kong on Broadway. The technology is unparalleled, making Kong more than just a giant puppet.
Honestly, we did not know what to expect when we first head that the story of King Kong was making it onto Broadway, but we were impressed by its execution. Kong looks incredibly real and the story is very moving.
King Kong Cast
The original King Kong cast features Christiani Pitts as Ann Darrow. It is not her first role on Broadway. She also originated the role of Denise in The Bronx Tale. The role of director Carl Denham in King Kong is played by Eric William Morris, who formerly performed in the musical Mamma Mia!
You can see the entire cast and creative on KingKongBroadway.com
---
King Kong on Broadway: FAQ
Is King Kong a musical?
Yes! King Kong is a Broadway musical that premiered in 2018. It is based on the classic movie of the same name.
Where is King Kong playing in New York?
The King Kong musical is being performed at the Broadway Theatre in New York. It has a capacity of more than 1,700 and therefore is one of the larger theaters on Broadway. Unlike most theaters, it is actually located on Broadway.
How to get to Broadway Theatre?
Broadway Theatre is located at 1681 Broadway. The easiest way to get to the theater is by subway unless you are already in walking distance. Hop on subway line 1 and get off at 50 St-Broadway. Head north for about 2 minutes and the theater will be to your left.
About the author
Maureen Steinert
Did you like this article?