The Cher Show on Broadway
Do you believe in Cher on Broadway?
Who doesn't know Cher? Once you listen to one of her songs, it'll be stuck in your ears for the whole day! Writer Rick Elice thought her story along with her hit songs would make a great musical and well, here we are – Cher on Broadway is a thing! It first opened in Chicago and then premiered on New York's Broadway in December of 2018. Since its debut, the musical received plenty of amazing feedback.
You'll also love this:
Contents
Ticket information
The Cher Show Tickets
from

$99
buy
Buy ticket
What is Cher on Broadway About?
Cher, obviously! The jukebox musical retells the life of the iconic superstar Cherilyn Sarkisian La Piere Bono Allman, more commonly known as Cher. The Broadway Show walks the audience through different stages of her life as she becomes increasingly famous. Her path, however, has not always been that easy. Yet, she gave everything to chase her dream. Along the journey, you get to enjoy many of her greatest hits like "Believe" or "I Got You, Babe".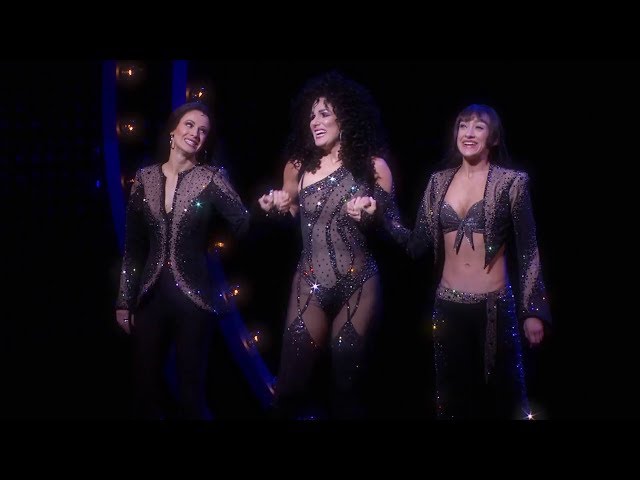 Cher Musical Tickets
Cher tickets start at $59, which makes it one of the more affordable musicals on Broadway. It's relatively new, making people very curious. On average, there are 8 performances each week.
---
The Best Seats for Cher on Broadway
If you really want to enjoy Cher on Broadway, the best thing you can do is to get tickets in the Front Mezzanine or Center Orchestra section. Should they be sold out, don't worry. If you ask us, all seats give you good views.
Color Code:
great views

good views

average views

okay views
---
Cher The Musical: FAQ
Who plays Cher on Broadway?
Cher is played by three different actresses. In the original Broadway cast of Cher "Star" is played by Stephanie J. Block, "Lady" by Teal Wicks, and "Babe" by Micaela Diamond.
How to get to the Neil Simon Theatre?
Neil Simon Theatre is located at 250 W 52nd St on Manhattan's Broadway in Midtown Manhattan, close to theaters of Wicked and Mean Girls. Neil Simon Theatre was formerly known as the Alvin Theatre. The closest subway station to The Cher Show on Broadway is 7 Avenue, which is served by lines BDE.
How much are Cher musical tickets?
You can get tickets for Cher on Broadway for as little as $59. The sooner you book, the better are your chances of grabbing tickets at that price.
About the author
Maureen
Oh, how lucky I am… always at the pulse of the greatest city in the world – what could be better? New York City is my passion and I'm happy to be able to share my experiences along with insider tips and helpful tricks with you. With me by your side, you'll never miss a beat!
Did you like this article?