The Book of Mormon on Broadway
A witty musical with guaranteed laughs
·
Add this and other places to your personal travel plan. We will then help you with further suitable suggestions: free of charge and straightaway!
The Book of Mormon on Broadway is probably one of the most entertaining musicals in New York. Since its debut in 2011, it has not only caused a lot of controversies but also won 9 Tony Awards. You can't miss this show!
You'll love this:
Ticket information
See ticket
What is The Book of Mormon Musical About?
Two Mormon missionaries, Elder Cunningham and Elder Price, are sent to a remote village in Uganda to preach their religion. But soon enough, the duo will realize that the villagers have much more serious problems, such as famine, oppression and the spreading of diseases like AIDS. The conversion of the villagers is not realized as easily as they hoped and the mission takes a different course than planned.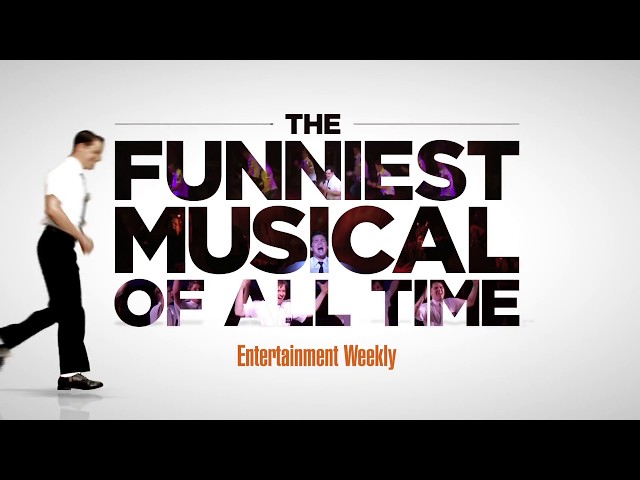 The Book of Mormon Tickets
Tickets for The Book of Mormon on Broadway start at $69 but can get as expensive as $150 if you wait too long to book. You get the cheapest Book of Mormon tickets when you purchase more than 1 month in advance. As most Broadway shows, you won't be able to go see The Book of Mormon musical on Mondays, but any other day of the week:
---
The Best Seats for The Book of Mormon
The Book of Mormon takes place in the Eugene O'Neill Theatre on Broadway. It is a relatively small theater, meaning that you'll have good views, even when sitting further towards the back. We recommend sitting in Orchestra rows A – M or Front Mezzanine.
One thing that we find worth mentioning is the extremely tight legroom in the theater! As I am pretty small myself, it didn't bother me at all, however, if you consider yourself tall, you may want to choose an aisle seat to feel more comfortable during the show.
---
The Book of Mormon Review
The Broadway show, created by Trey Parker and Matt Stone, has won a total of nine Tony Awards and even one Grammy. It surely is an entertaining musical and one of Broadway's highest grossing shows of all time.
Trey Parker and Matt Stone are also the creators of South Park!
Since its debut in 2011, the Musical The Book of Mormon was considered edgy and caused a lot of controversy for its vulgar and profane language. At first, you may expect a show that's making fun of the Mormon religion entirely, but that is not true. You will see that the musical does not only mock Mormonism but religion in general. No one is spared, not even Jesus or Darth Vader! The intent of The Book of Mormon Musical is not to offend anyone, but to ultimately endorse positive power: It doesn't matter what you believe in, as long as it can give you hope and make you stronger.
Bottom line: The Book of Mormon is an extremely funny and witty musical that tries to convey a meaningful message.
The Book of Mormon Cast
The original The Book of Mormon cast includes many famous actors and actresses. The leading roles are played by Andrew Rannells (Elder Price), Josh Gad (Elder Cunningham) and Nikki M. James (Nabulungi).
Andrew Rannells was awarded the Tony for Best Performance by a Leading Actor in a Musical for his performance in The Book of Mormon on Broadway. His exceptional talent also secured him the role of King George II in Hamilton in 2015. Also, Josh Gad is known for being the voice of Olaf in Frozen, for his role in Modern Family and the live adaptation of Beauty and the Beast, just to name a few. Female lead Nikki M. James received her first Tony Award for her performance in the musical success of Les Misérables, after leaving The Book of Mormon.
---
FAQ
Is the Book of Mormon family friendly?
No. We do not recommend bringing kids to see The Book of Mormon on Broadway. Throughout the show, you will be confronted with some vulgar language. If classify yourself as very religious, you may feel offended by certain, profane parts of the show, especially the fourth song "Hasa Diga Eebowai!".
How much are The Book of Mormon tickets?
You can secure The Book of Mormon Broadway tickets for as low as $69. If you're on a tight budget, you should make sure to book as soon in advance as possible, as ticket prices increase the closer you get to the event.
Where does The Book of Mormon play?
The Book of Mormon plays on New York's Broadway, in the Eugene O'Neill Theatre.
How long is The Book of Mormon?
The Book of Mormon Musical is 2 hours and 30 minutes long and includes on intermission.
How to Get to Eugene O'Neill Theatre?
Eugene O'Neill Theatre is located at 230 W 49th St. Take subway lines C E to 50 Street Station or 1 to 50 St-Broadway. Both stations are equally distant to the theater. On the same street, you will also see the Ambassador Theatre, currently hosting Chicago – the Musical. If you're looking to grab dinner before the show, we recommend going to Don Antonio on 50th Street. They serve pizza with deep-fried dough!
About the author
I'm a true New York fan! Not only have I visited the city over 25 times but also have I spent several months here at a time. On my blog I show you the best and most beautiful spots of the city, so that you have a really good time! You can also find lots of insider tips in our New York travel guide. Also check out my hotel finder for New York!
Did you like this article?